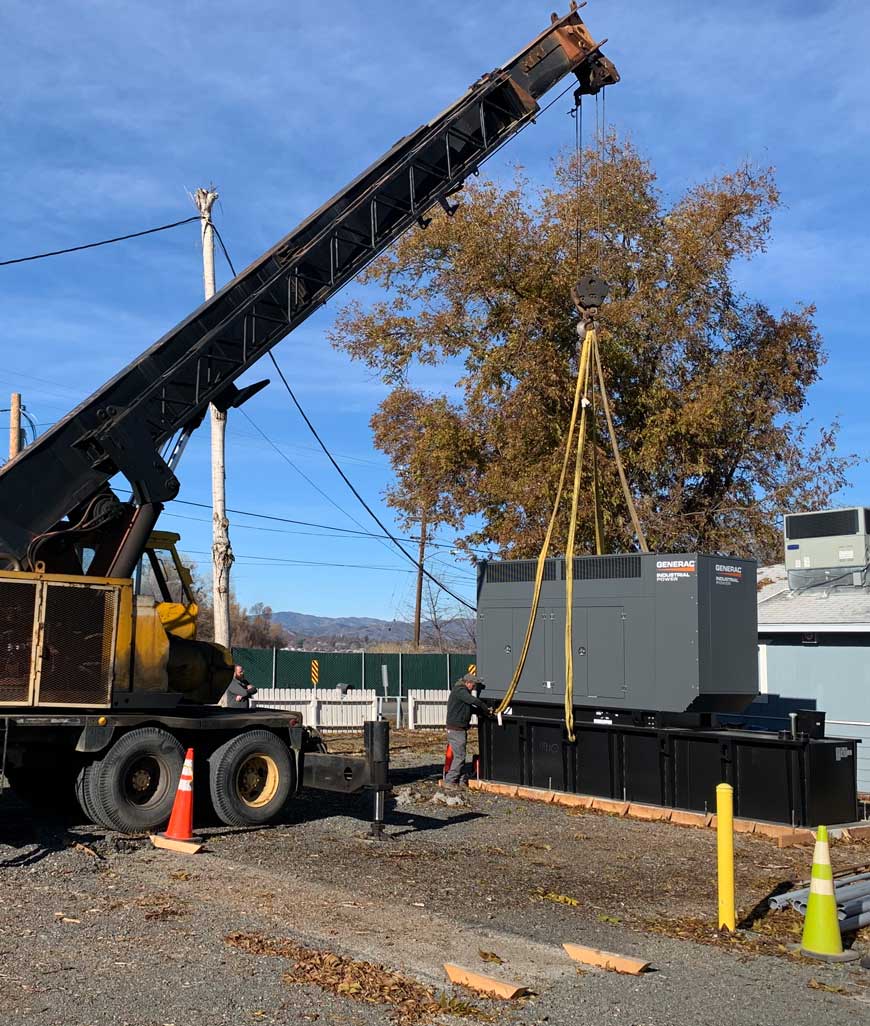 We have the solution for extended power outages
Public Safety Power Outages are the new norm. Any customer of PG&E has the potential to have their power shut off. For many businesses and residential customers an extended power outage can have extreme financial and potentially life-threatening consequences. 
We have the expertise to install the right generator system for your business or home. Sonoma Marin Electric specializes in the installation of gas, or diesel-powered generators. If you have questions about the best generator to keep your power on, give us a call.